Bring robust, commercial grade performance to your Aquarium with DIVELINK Hardwire Rack Mount model COM-HW-RM-2. Divers with a full face mask or Seatrek® helmet can now provide quality audio to the Aquarium Public Address system.
This is what the audience sees:
Two way conversations with the diver from a venue wireless microphone are made possible with DIVELINK professional gear located nearby in the audio rack room: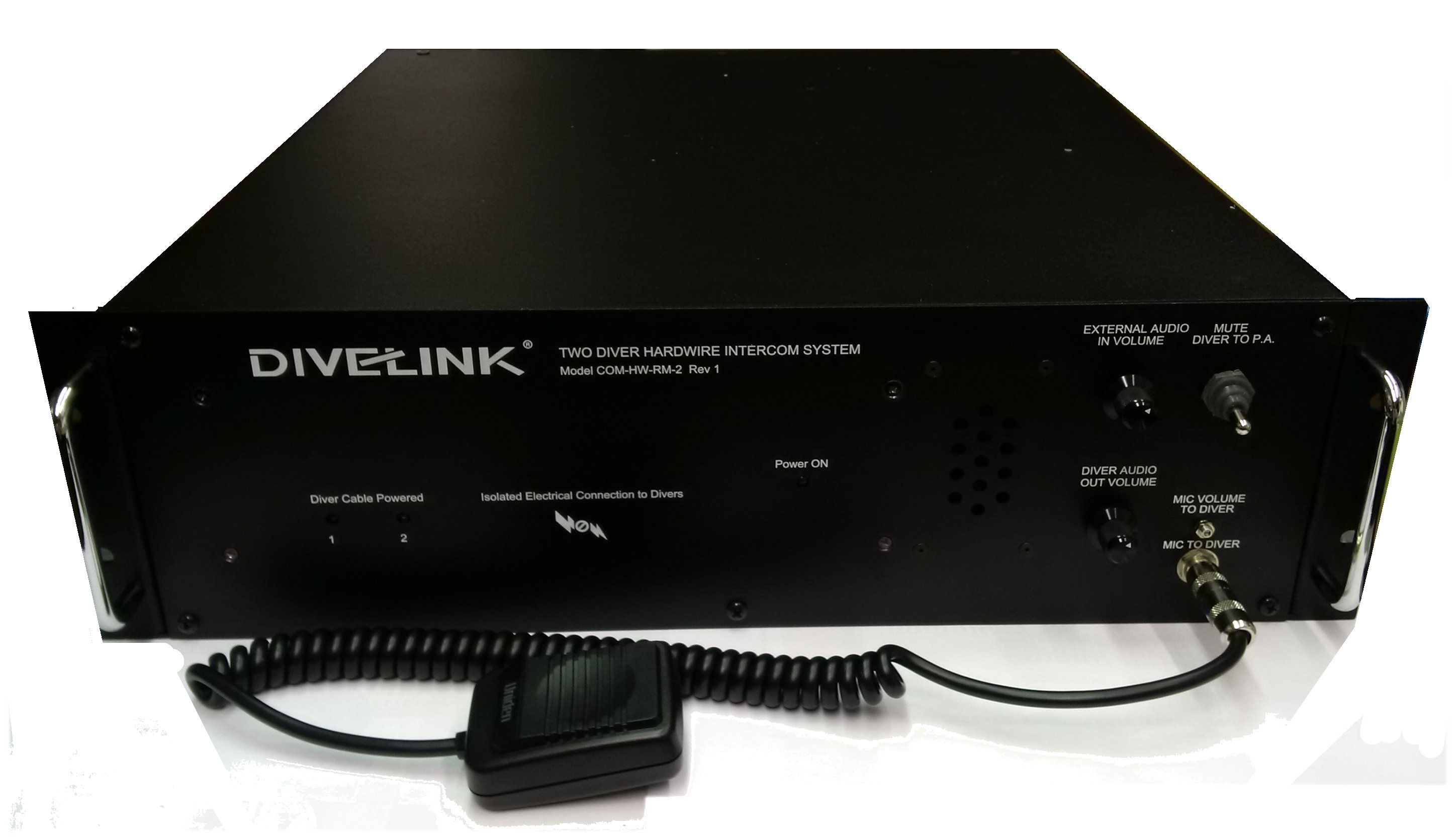 The DIVELINK Model COM-HW-RM2 connects with an Interface Module model DL-SOUNDWEB that automatically operates the DIVELINK transceivers and delivers or accepts sound from the Venue Public Address system.
DIVELINK Model DL-SOUNDWEB
This pre-programmed Interface Module mitigates sound from the PA and automatically engages the DIVELINK system.
The whole premise of operation is based on an announcer speaking to the divers in the large aquarium. This is done typically by means of a microphone and earphone that is hard-wired to the diver. The isolated feed (no other audio mixed in with it) is sent to the DIVELINK Interface Module from the Public Address Audio Mixer. This is a DUPLEX SYSTEM. The Diver hears the announcer at all times. When the announcer speaks, the diver in the tank hears the announcer with waterproof earbud earphones. When the announcer stops speaking, then Interface Module sends the diver transmissions to the Public Address System.
Using the above method, the process of the general public communicating with divers as seen in a tank becomes a reality. Some regular training will be necessary to cause a diver to enunciate clearly underwater, and also to make sure the announcer allows enough silence for the system to respond with audio from the diver.
| | |
| --- | --- |
| Outside of the times of public performance, divers are required to maintain or train inside the aquarium. During these times, the dive staff have the ability to MUTE diver audio to the audience. This is done at the DIVELINK rack located in the venue sound room. | |
Local speech to and from the diver is available at the rack using a hand-held microphone. As divers enter the water, typically an equipment check is performed with the PA system feed disabled. This is done to ensure that all SCUBA gear is fully functional before going live before an audience and is part of the venue's training and performance protocol.
DIVELINK CAB-HW-x (x=length in feet) connects with the diver belt pack.
Options:
DIVELINK COM-HW-UC3 is the hardwire belt pack for the SEATREK® Helmet.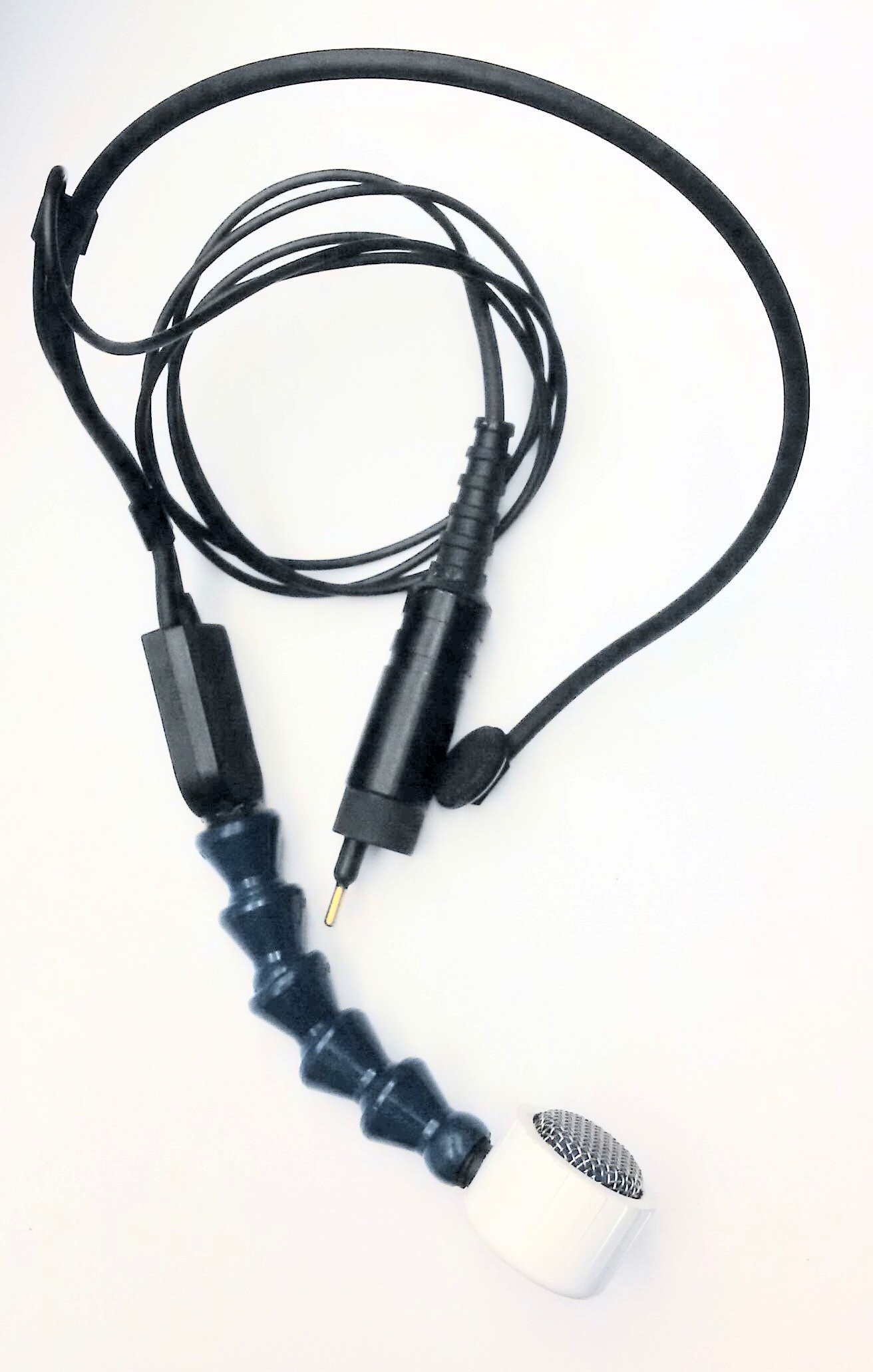 DIVELINK MIC-SEATREK is the headset worn by the diver in the SEATREK® Helmet.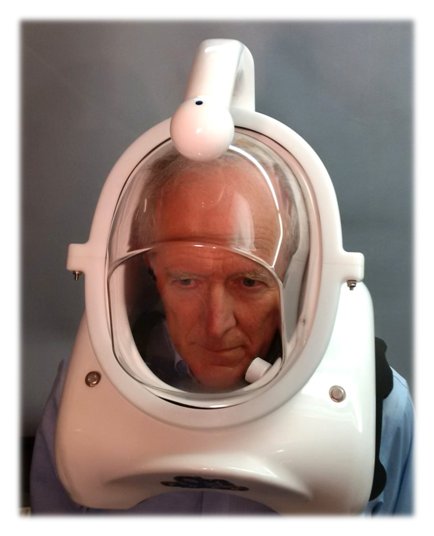 The SEATREK® Helmet is fast becoming the favorite Aquarium diver full face system due to its full view lens, allowing the best audio and visual experience for the audience.